Surgeries, routine and more complicated are carried out using monitored gaseous anaesthesia.
The anaesthetic drugs used are the safest available. This reduces the risk to the patient and allows the animal to recover easier and quicker.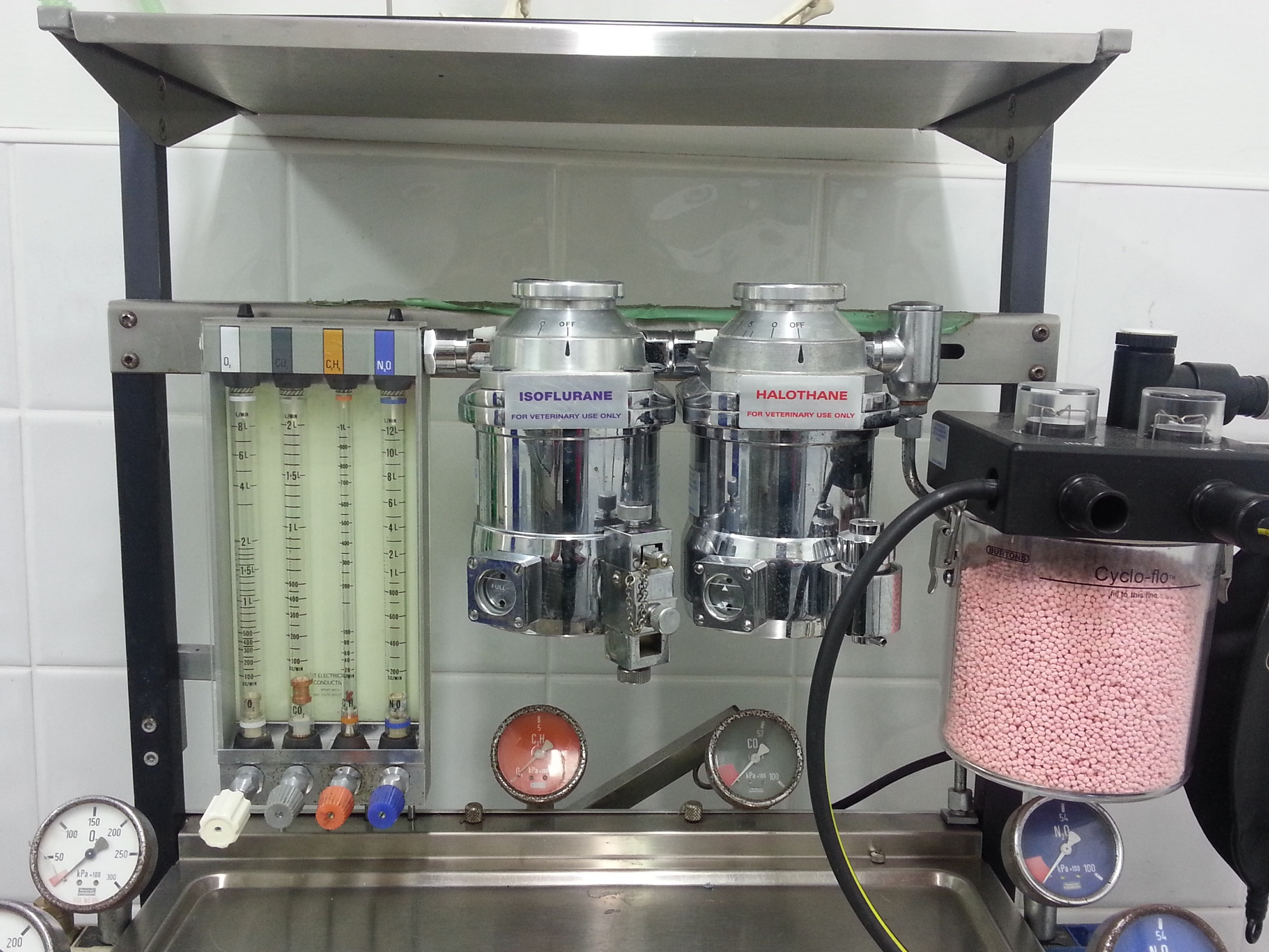 Ultrasound. We carry both an inhouse and a mobile scanning unit. These are a further aid to diagnosing our patients condition.
Its use ranges from pregnancy diagnosis to confirming liver disease or counting how many eggs in your Boa Constrictor!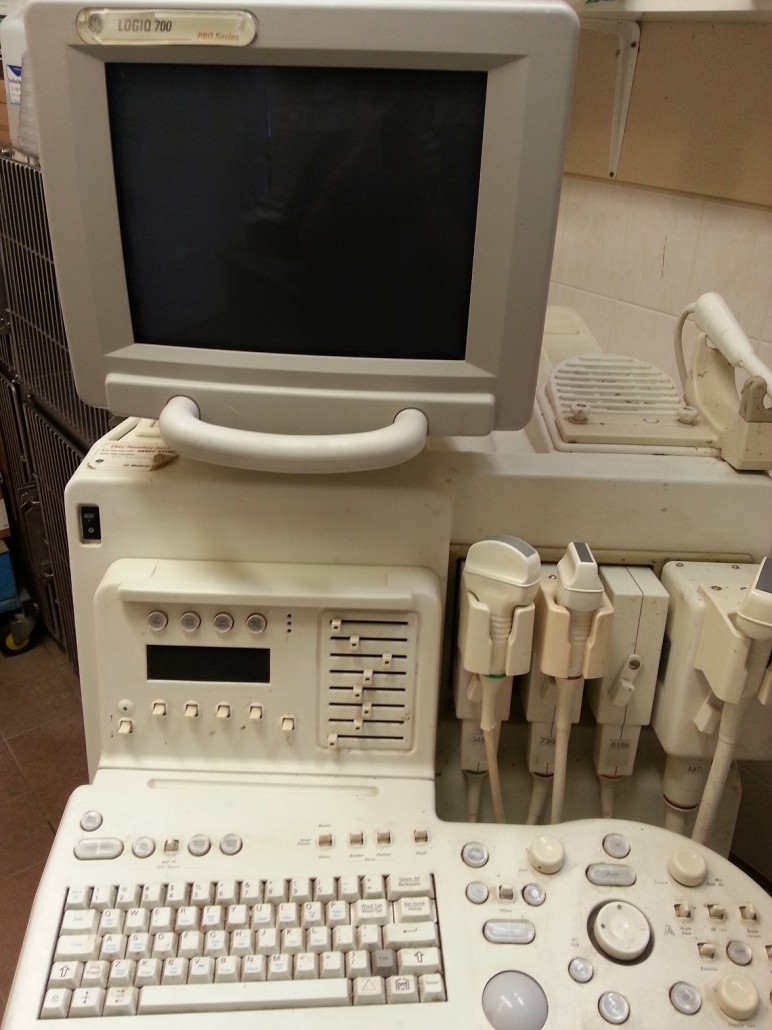 At All Creatures we have a brand new X-ray machine and state of the art digital processor. This allows for rapid and very clear images, aiding in diagnosis. Can you identify the three gun shot pellets in this unlucky cat? Can you identify the fish hook swallowed by this mischevious Westie on this enlarged abdominal view?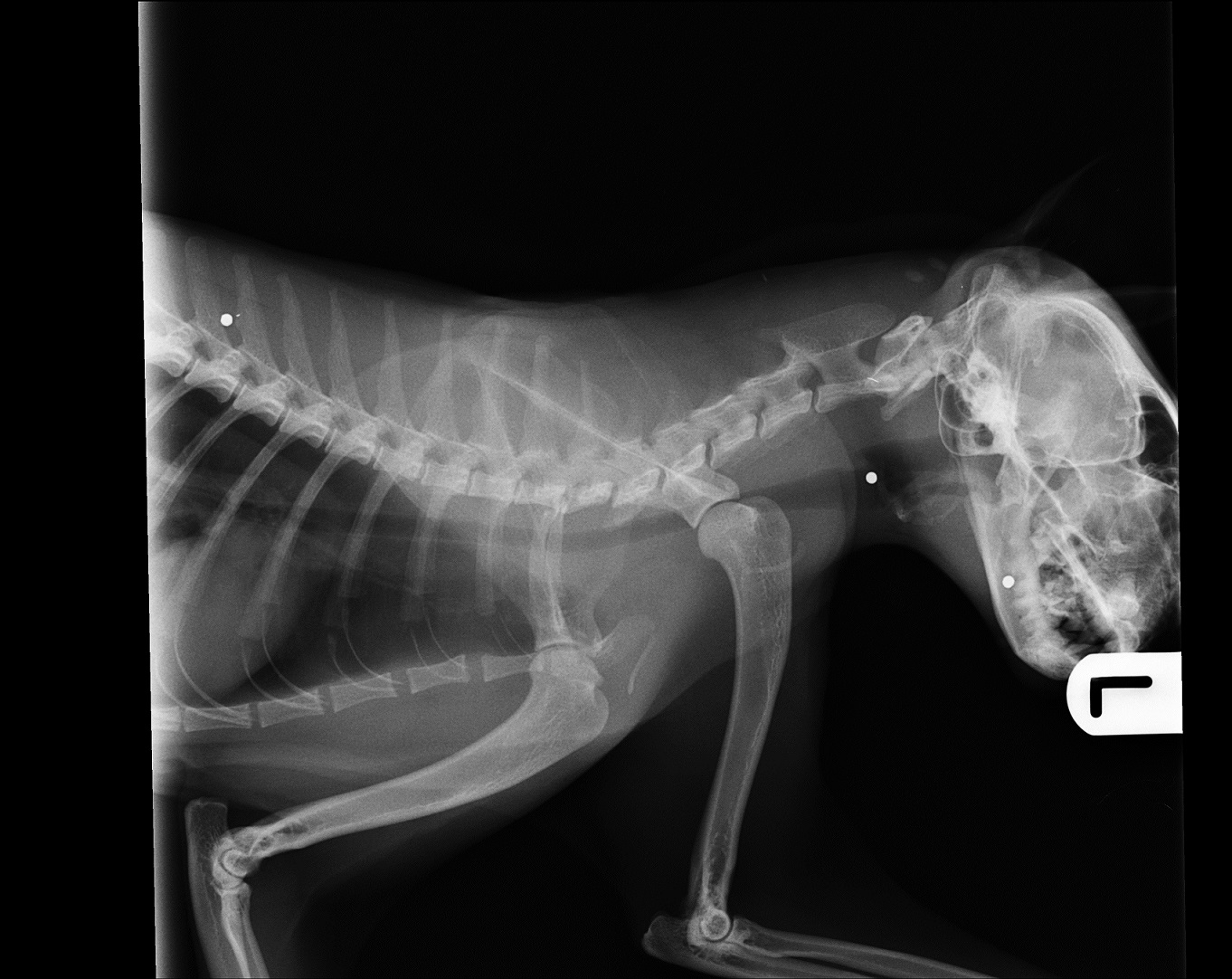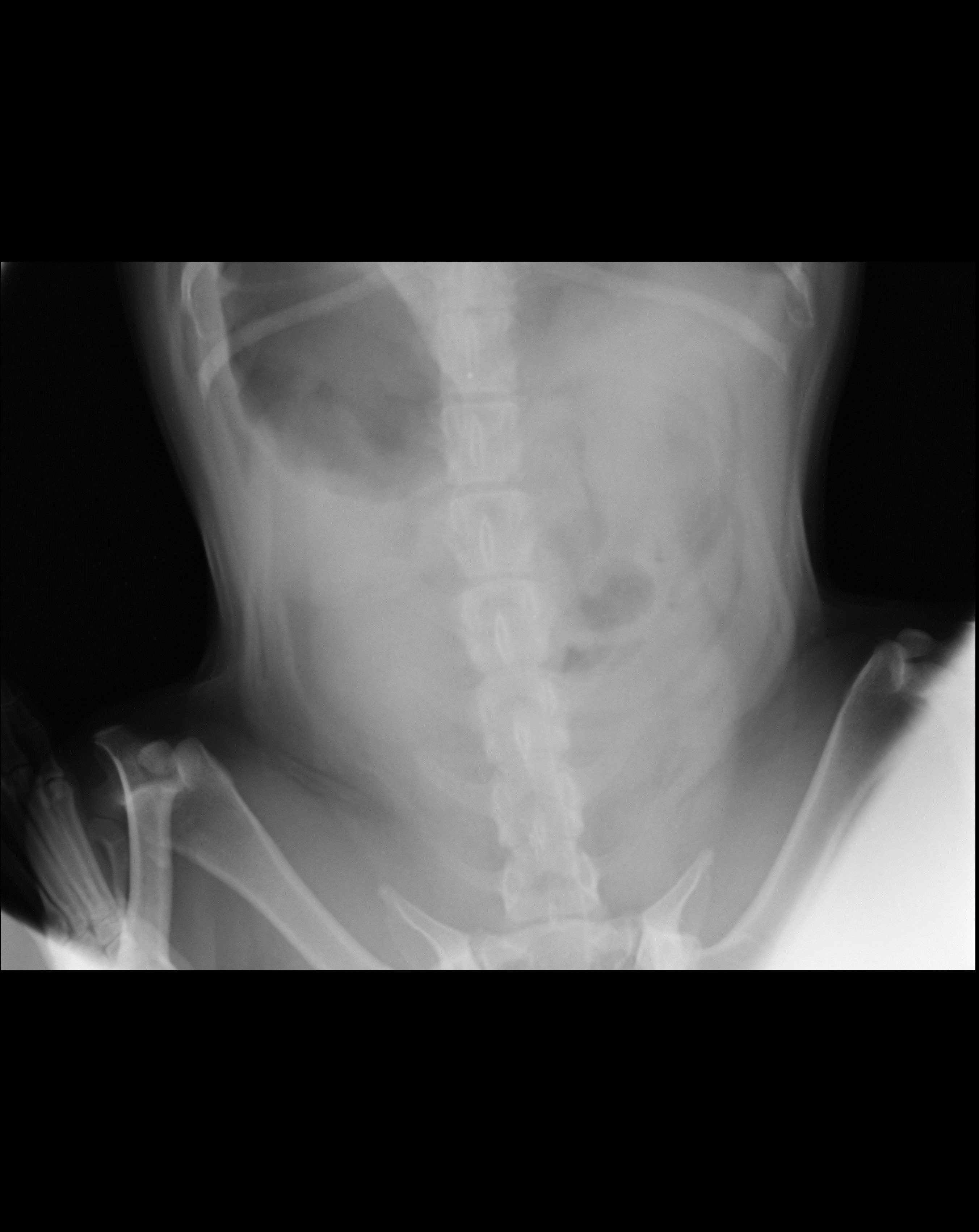 In House Laboratory Microscope
Blood smears, skin scrapings, ear cytology, fluid analysis, urine analysis and fine needle aspirates can rapidly be carried out on-site to aid us in the diagnosis of blood diseases, presence of mites, bladder stones and malignancies.
The picture is taken from the microscope and is from a fine needle aspirateof a skin lump on a dog. We can recognise that this is a growth called a 'histiocytoma' which even though malignant will resolve itself.  So this growth dissappeared itself without having to put the dog through a surgery.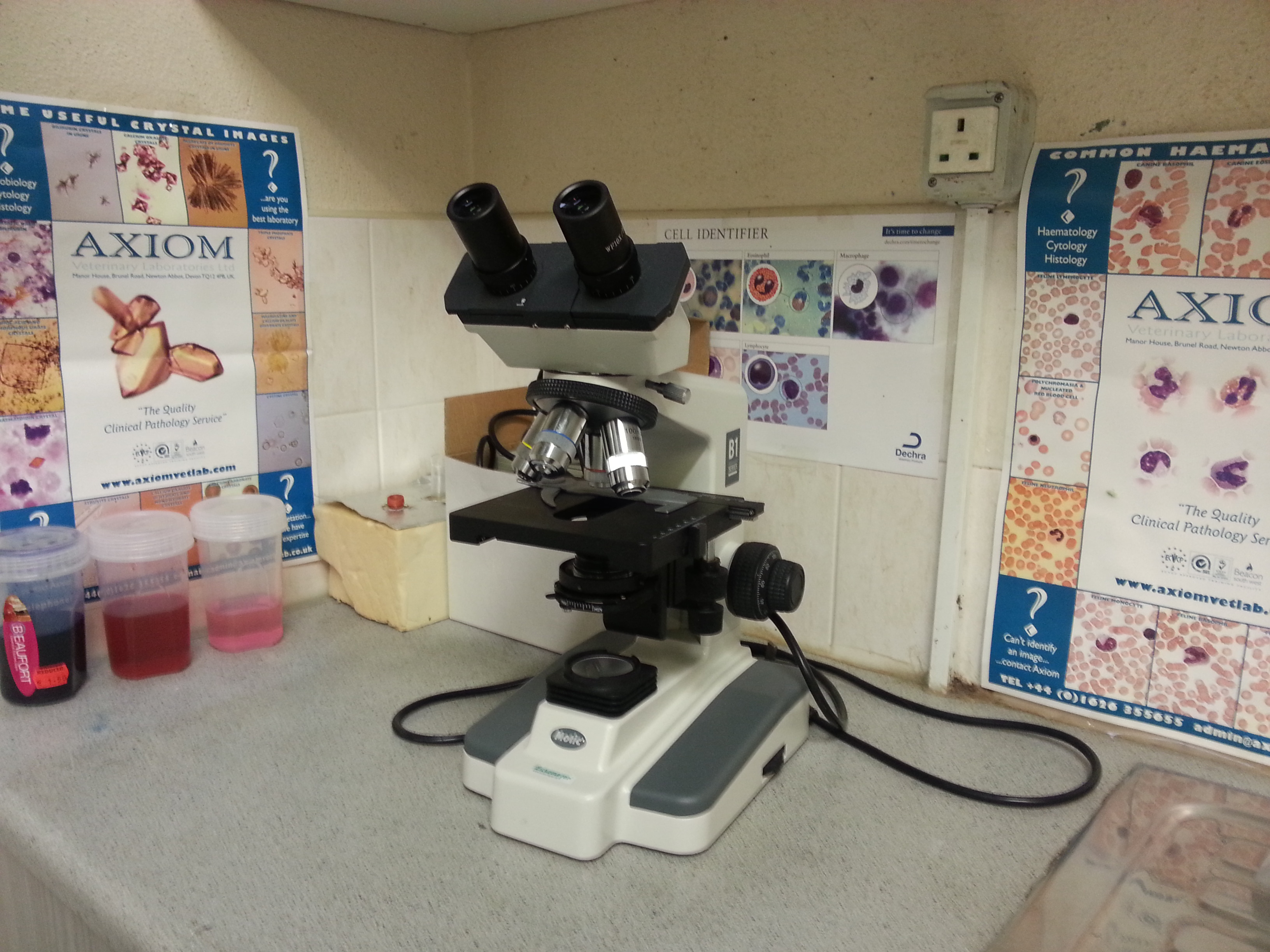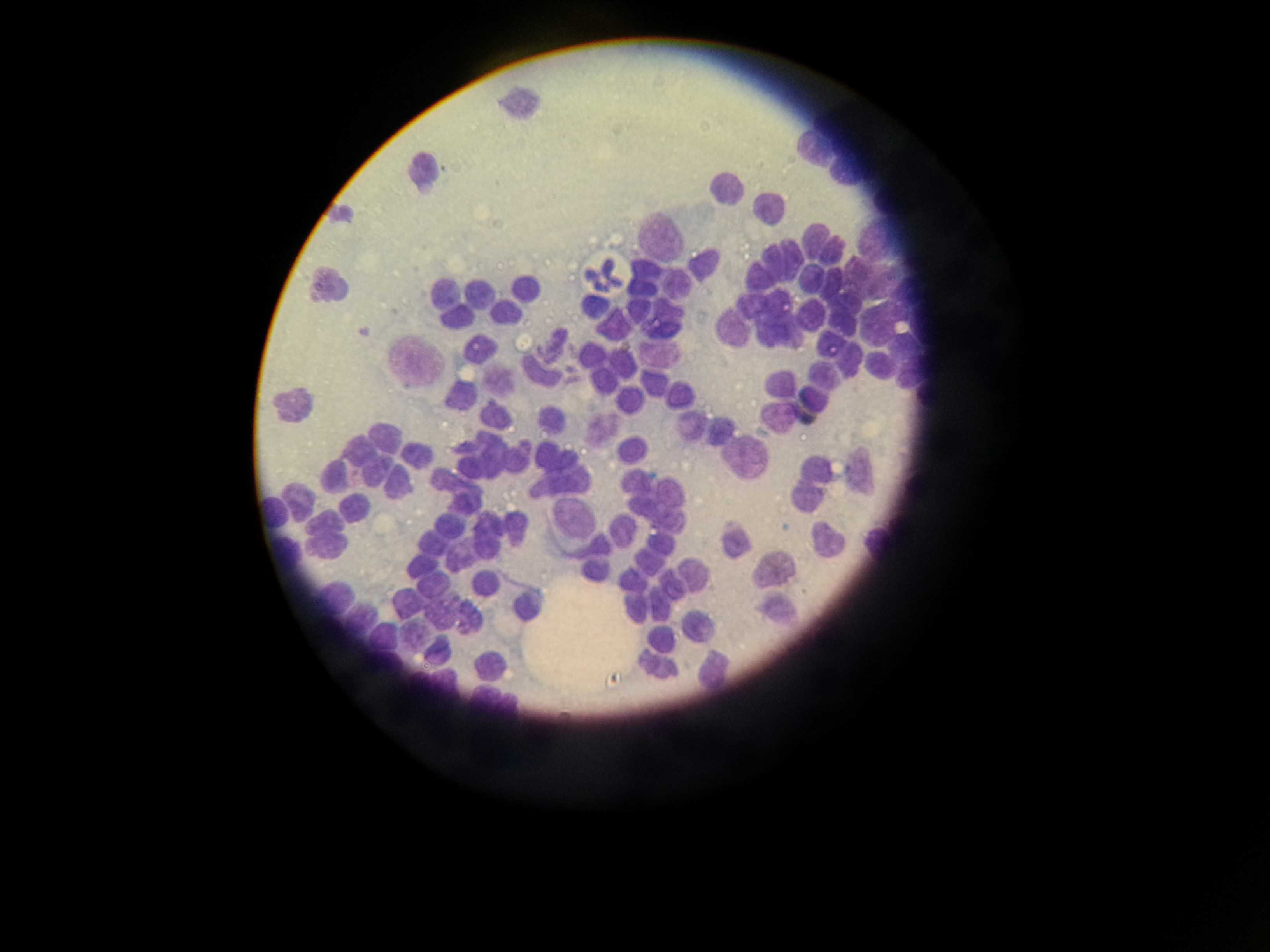 The Haematology machine allows us to rapidly recognise the presence of infection, anaemia or other blood disorders.
The biochemistry machine gives us an analysis of the functioning of your pet's organs. This helps us recognise diseases such as kidney failure, diabetes, pancreatitis etc.
A pre-anaesthetic blood test is very helpful to screen your animal's health before a general anaesthetic. This is strongly recommended in all animals over the age of 7 years.
Orthopaedics
One of our senior vets has had further training in specialised orthopaedic techniques such as bone plating, external fixators and intramedullary pinning.
We offer referral for more complicated cases to an orthopaedic veterinary surgeon in Galway.